Age Advantage is the leader
in quality senior care
Customer Satisfaction



Our staff is professional,
experienced and knowledgable
We understand that each person and family is unique from care requirements to expectations. The exclusive Age Advantage CareAmid System system keeps clients, client's family, caregiving staff, and medical staff informed & involved.
We utilize the latest technology to help our staff coordinate all aspects of care in the following areas:

5 Star Compatibility Assessment
We take special care selecting compatible caregivers that meet your health needs.

Scheduling
Our staff works with you and approved loved ones communicating schedules, requested changes, and transportation needs.

Telephony
A telephone timecard system that monitors caregiver arrivals and departures.

Care Communication
We stay in touch with you and caregivers by phone and with daily written updates.



Field Supervision
Regular visits from a field supervisor encourage and support professionalism, quality of care, and home safety.

On-Site Training
We are available to help our caregivers meet changing care needs to ensure the best care is received.

24/7 Dependability
We have qualified caregivers on-call, field supervisors, and/or office personnel available 24 hours, 7 days a week. We are always available for you!

*titles may vary by location

Long Distance Care
If you are concerned about a loved one's well being and are not able to be there as often as you would like, Age Advantage can help extend your care. We will keep you informed and tailor a program to help put you at ease.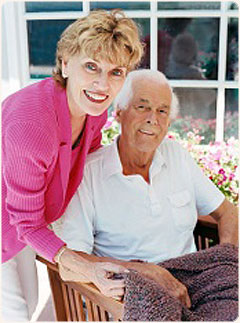 "Bless you all for taking such great care of our Mother. We shall highly recommend you to all our friends in need of T.L.C. for their seniors."