The Perfect Start
Personalized Plan
of Care



Our Exclusive Perfect
Start Program & Guarantee
Trust is Earned so we take the following steps even before service begins:

Care Consultation
Is home care the right choice for your situation? Whether you are planning ahead or help is needed quickly, our staff can schedule a friendly and informative visit. We are available to meet with you privately or together with loved ones, and elder care professionals involved to help you find the right solution.

Initial Home Evaluation
We provide detailed recommendations that promote the safety and well being of our clients and caregivers.

First Day Setup
A staff member along with your caregiver will arrive for the first day of service to ensure you have everything needed for a smooth transition.

First Day Follow-Up
We keep in close contact to make sure you are satisfied with our services.

5 Star Compatibility Assessment
Our caregivers complete a 5 star questionnaire that helps us find the perfect caregiver for your unique situation right from the start!

Perfect Start Guarantee
If your first day is a disappointment, it's free!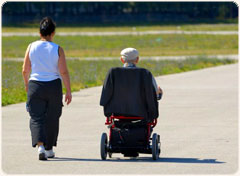 We want to understand the challenges you or your loved ones are facing and will guide you through a series of questions including health challenges, preferred schedule, personality, and daily routines.
The result is a personalized plan for care that helps maintain independence.